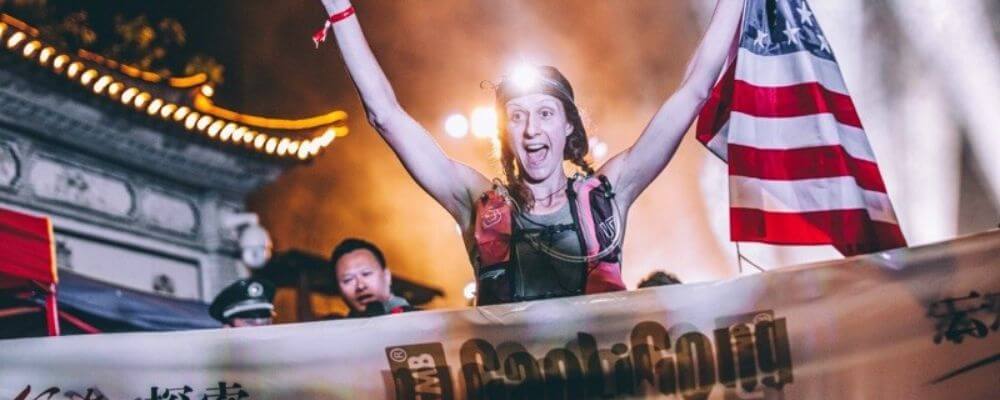 Writer: Pro-Tec Elite Athlete Krissy Moehl
Racing looks different now. But I don't quite know how to put it into words. I wonder if the competitiveness that drove me – the desire to see what was possible from my body tested by running with others, each demanding the best of our bodies to see what we could draw out of the other – still lingers deep in my quads, lungs and soul. But it has not re-surfaced in the familiar way.
March 9, 2018 I won (1st female, 10th overall) the Gaoligong 165km race in Tengchong, China. In Olympic style fashion with lazer lights, smoke bombs, loud announcements and booming music, I crossed the finish line carrying an American flag.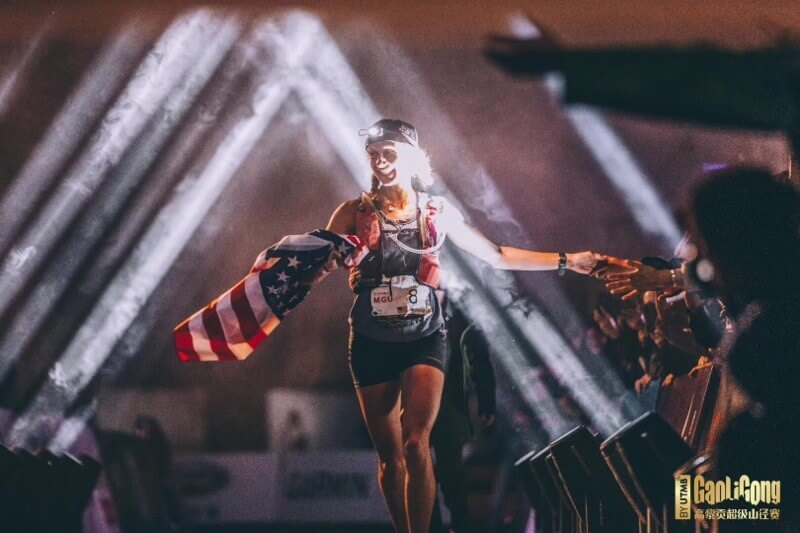 That was almost two years ago. And I haven't raced like that, with that approach (beast mode), drive and mission since. UltraSignUp will tell you I finished the 9 Trails race March of 2019, about two hours slower than my record setting time (at the time) 12 years earlier. I had an amazing opportunity to run a race in Tasmania to raise awareness for the Tarkine and funds for the Bob Brown Foundation and masterfully executed the ultra-shuffle when my hip flexors refused to engage the last ten miles. I had a blast and even ran myself into decent distance shape traveling and exploring New Zealand. Later that summer I joined a crew for the Needles 50k and finished in one of my slowest 50k times ever, and had an absolute blast.
But the bug to race has not returned.
There is a "goal" race on the calendar for 2020 – I'll see some of you on the start line of the Miwok 100k in May. It is an exploration for me. The goal is to dip in to the curiosity of what standing on a start line feels like now. With the changes that life brings, the ebb and flow of energy, accepting that it might not look or feel the same has taken two years to get to. We all face subtle and major life changes, those we choose and those forced. We have to decide what to do with them. I knew in March of 2018 that I wouldn't race like that again anytime soon. Thankfully it wasn't a negative energy that created that feeling, it was just more of a knowing. I didn't know what would come next and to be honest that scared me more. I didn't know it would take two years to want to explore a race start again, but I continued to check in with self and now it feels right. Changes feel good. For the first time in my ultrarunning career I am being coached instead of coaching myself. I am running less miles that I would have self-prescribed, and am honestly relieved as if all feels happily doable. I have no idea what standing on the Miwok start line will feel like in terms of preparation, and I'm so thankful to be among friends and community when I do.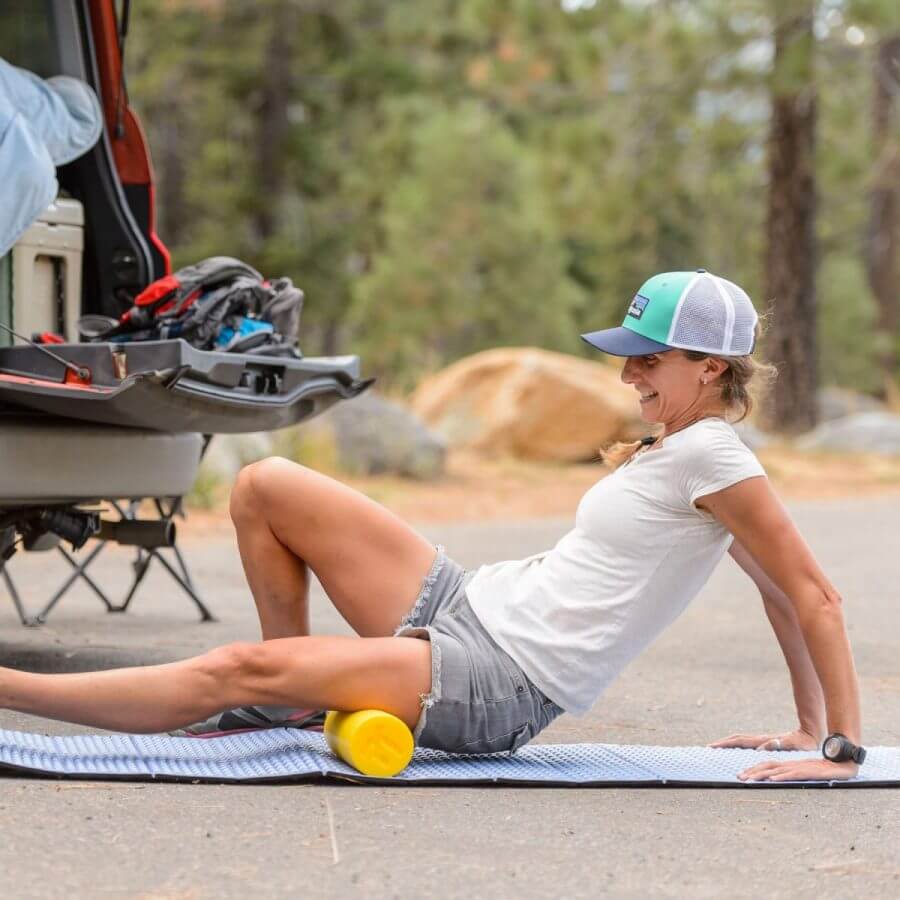 I know I love the running community, the trail community, and the ultrarunning mindset among a (growing) subsection. I continue to share in it, just in different ways. I love the process of reinventing what that relationship looks like. I love that running is my longest standing commitment in life. I learn so much while covering miles and transferring those lessons to daily life is now the interesting part. I've mostly let go of the "supposed to's", thankfully. And I am super curious about what is possible, what will come up and what evolutions will continue as I enter my third decade of checking in with the dirt, exploring both outside and inside. Then maybe I'll be able to put it into words.
Krissy is a top ultra-marathon runner with 100+ races and 55 wins to her name. She is a leader in the running community and stays heavily involved by coaching, writing (Running Your First Ultra), pacing, and race directing Chuckanut 50k. Krissy has been an elite athlete with Pro-Tec Athletics for many years and her favorite Pro-Tec products include the Patellar Tendon Strap, IT Band Compression Wrap, 3D Flat Ankle and Stretch Band.
Want sports medicine news and information delivered straight to your inbox?
---
By submitting this form, you are consenting to receive marketing emails from: . You can revoke your consent to receive emails at any time by using the SafeUnsubscribe® link, found at the bottom of every email.
Emails are serviced by Constant Contact