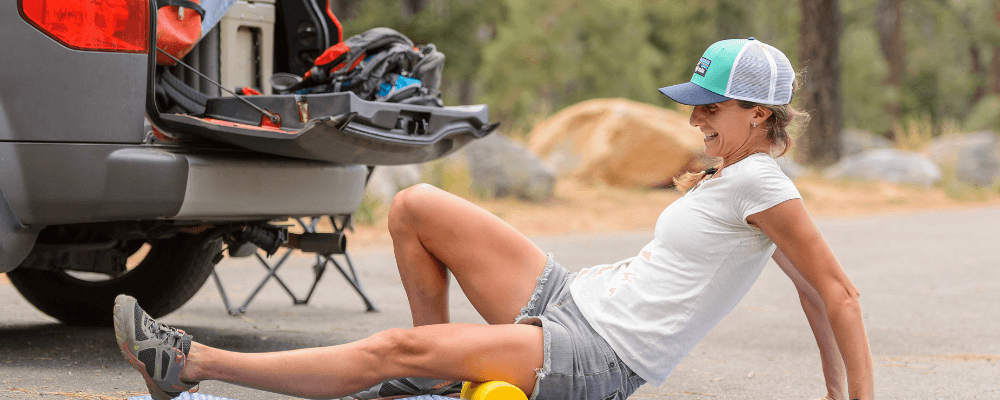 Author: Pro-Tec Elite Athlete and Champion Ultrarunner Krissy Moehl
Vanlife: post winter trail run in the PNW
Pre-Run Strategic Prep
The cleanup plan starts before the run. When I pull into the trailhead I strategically park the van to create privacy so that I can spray and get the mud off my body before hopping in and shutting the door to change clothes and get warm by the heater. On downpour or even gnat-piss rainy days it helps to prop out the awning to prevent the interior near the slider door from drops and provides an outside spot to strip off the muddy, wet clothes. I have a wood shower mat that I put out and a separate foot pump hose to spray down the dog first. PD, my four-legged running buddy, typically gets cleaned first and towel dried. The trick is keeping her in the van afterward and out of further mess.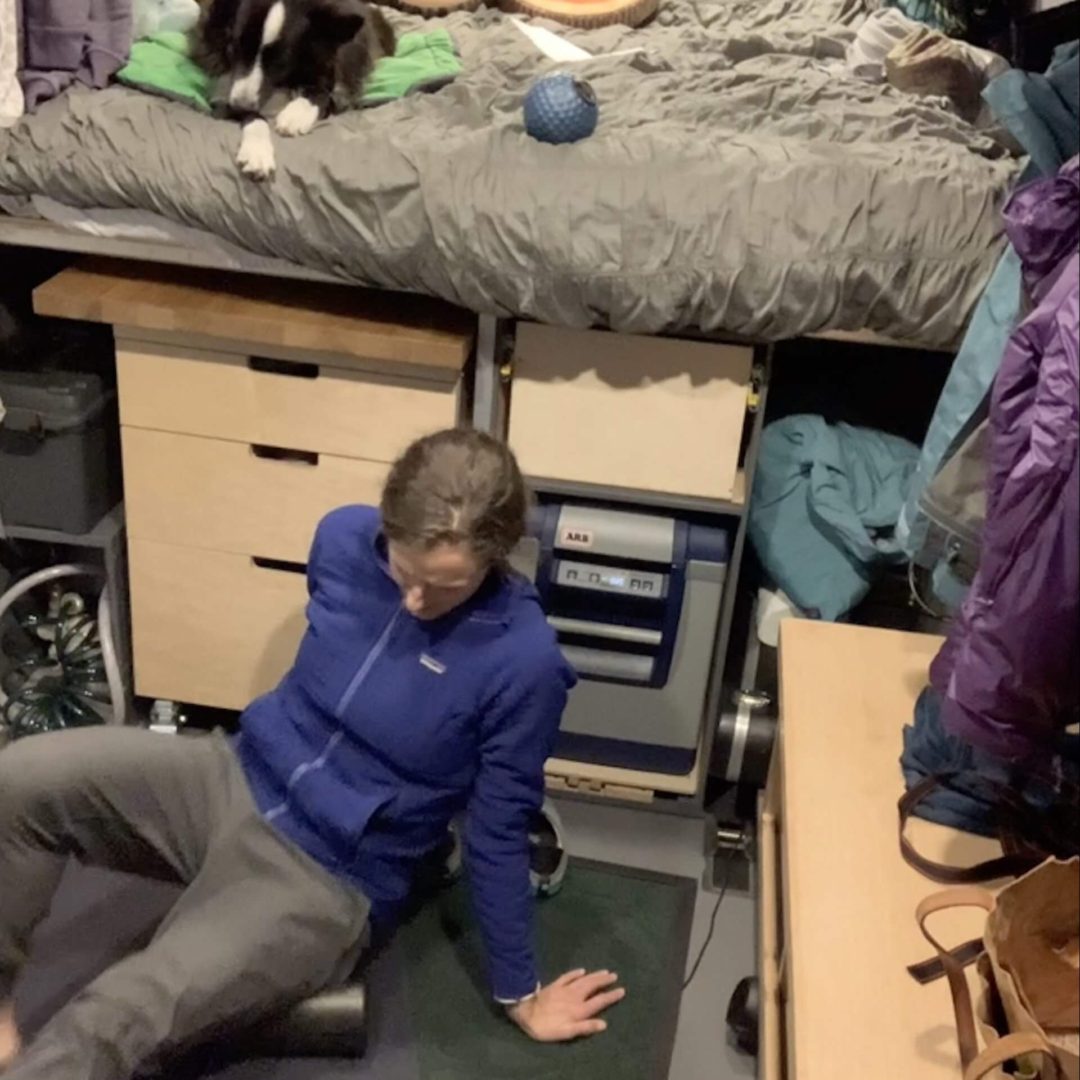 Post-Run Physical Transition
Going from wet, muddy running miles directly to driving is a hard transition on the body especially without easing from one to the other. In Vanlife the beauty is I don't have to wait till I get home… I am home! And because a hot shower may be hours, or in some cases days, away it is important to take the time to reset before hopping behind the wheel. Dry clothes, a few minutes rolling on the Orb, fuel and hydration, are all key pieces to making the best transition for the physical.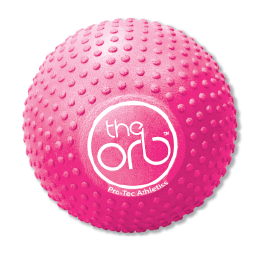 Recharge:  Fuel up and roll it out
The ease of heating water for tea or hot chocolate in the JetBoil and having snacks from the kitchen cupboard all in arms reach is a perk to tiny living. And while I wait for tea to steep or milk to boil, I like beverages HOT on cold, rainy days, I can roll. Being the neat-freak that I am I will typically shake out the 3×4' rug, or even vacuum it with my dust buster before plopping on the ground. I've found that 3-5 minutes hitting key areas, glutes, hamstring attachments and calves, with the Orb and then stretching my hip flexors and quads with a few warrior poses and lunges, sets me up for a much more comfortable drive. I'll typically turn on a podcast, munch on whatever recovery eats temp me, roll, drink, stretch and can easily be off in less than 20 minutes. It sounds like a lot to cram into a short time, but if I keep the momentum of my run going I can multi-task to make it happen.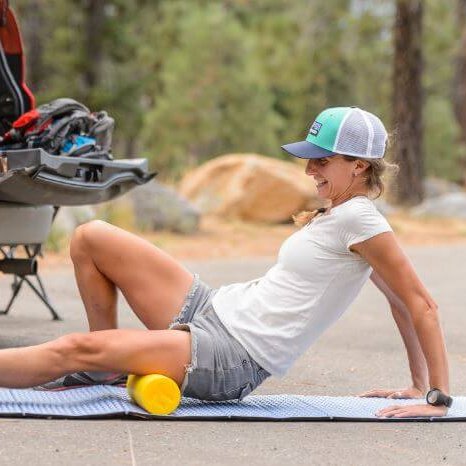 Your body, your life
I really believe this necessary post run routine transfers to all runners, especially those that are squeezing a run into a busy day. We typically go from running to sitting, whether driving, at a computer desk, or at a table for a meal. Taking 3-5 minutes to help the body adjust to the next thing goes a long way in helping prevent that awkward walk when you stand up again or move to get out of your vehicle and more importantly, injury. Believe me I've done the walk and I've pushed a tight calf a little too far. Taking the time to transition is injury prevention and helps us feel more mobile for the rest of the day.
Krissy is a top ultra-marathon runner with 100+ races and 55 wins to her name. She is a leader in the running community and stays heavily involved by coaching, writing (Running Your First Ultra), pacing, and race directing Chuckanut 50k. Krissy has been an elite athlete with Pro-Tec Athletics for many years and her favorite Pro-Tec products include the Patellar Tendon Strap, IT Band Compression Wrap, 3D Flat Ankle and Stretch Band.