Writer: Professional Beach Volleyball Player Aleksandra Wachowicz
You might ask yourself, "What does the life of a professional athlete look like?" Here is what my every day looked like from May 2018 to October 2019.
6:45 am: Wake up
6:45 – 7:30 am: Stretching, foam rolling, yoga, journaling
7:30 – 8:00 am: Breakfast
8:00 – 9:00 am: Reading a book, journaling, getting ready to practice
9:00 am – 12:15 pm: Practice and then stretching and foam rolling (or a gym session instead of volleyball practice)
12:15 – 1 pm: Shower, relax or a quick nap
1:00 – 1:30 pm:  Lunch
1:30 – 2:15 pm: Nap
2:15 – 3:00 pm: Getting ready before practice
3:00 – 5:30 pm: Practice and then stretching and foam rolling
5:30 – 6:00 pm: Shower, relax
6:00 – 6:30 pm: Dinner
6:30 – 7:30 pm: Relax
7:30 – 8:30 pm: See a Physical Therapist for injury prevention and sports massage
8:30 – 9:30 pm: Read a book, watch TV, hang out with teammates
9:30 – 10:00 pm: Get ready for bed
10:30 pm – 6:45 am: Sleep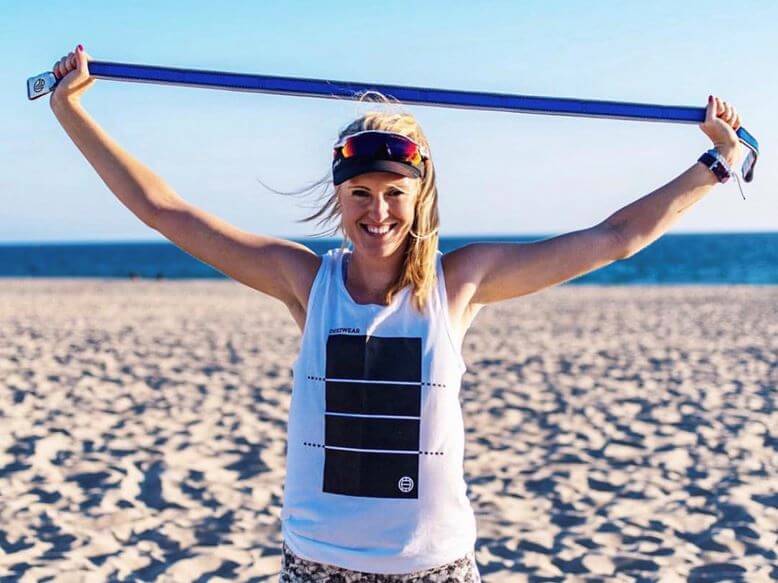 This was my schedule EVERY SINGLE DAY if we were not competing or traveling. It might seem boring, but this routine was working well for me. One of the most important things in my schedule, after practicing and refueling my body, was sleeping. There were days when I took two naps because I was exhausted, physically and mentally. During the night, I would get at least 8 hours of sleep. And it was great. I was well rested and full of energy in the morning. I knew that sleep was crucial for a successful recovery and performance.
I am a firm believer that our health is based on healthy lifestyle, which includes regular exercise, healthy nutrition and refreshing sleep. All these elements influence each other through complex interactions. According to the Journal of Sport Sciences, "If one neglects one component, there exists a major risk that it will impact on the other parts, thus risking the individual's health" (708). As per sleeping habits, "Abnormal sleeping patterns not only have an immediate impact on an individual's life, such as feeling tired, but have also been found to exert harmful effects on metabolic and endocrine function, causing a negative impact on health since they increase both mortality and morbidity" (Tuomilehto 708).
The life of a professional athlete is challenging with not only intense physical demands but also with a high level of mental stress. Therefore, the amount of rest and recovery should meet these elevated needs. From my own experience I can see a positive correlation between getting adequate sleep, rest and recovery time and staying injury-free. There was a time when I was not resting enough. I felt tired during practice and less focused. One day we practiced a bit earlier than usual and towards the end of the warm up I did not take the right step and sprained my ankle. I kept wondering how it happened because I did the same footwork a thousand times before and I did not get injured. After giving it some thought I realized that I was not fully focused nor rested, and because of this, I injured my ankle.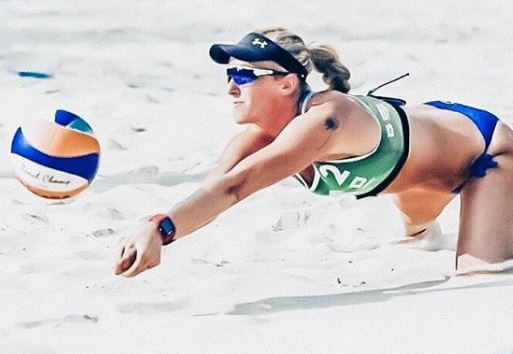 It is well-documented that sleep has an impact on the next day's physical performance. Journal of Sport Sciences published a study designed to examine the contribution of recovery variables to the risk of injury in professional football players competing in the UEFA league, and the study concluded that "Injury risks increases if sufficient rest period are lacking and if the player feels exhausted and overexerted. These deficits could lead to problems related to concentration and perception as well as increased muscle tension as physiological mediators of enhanced injury risk" (2146).
Well, there is no doubt that sleep and recovery is important for everyone, not only professional athletes. Sleeping is on the top of my priority list, even if it is an off-season and we do not have practice. Consider getting more sleep, I guarantee that you will feel more energized and focused!
About Aleksandra Wachowicz
Pro Beach Volleyball Player / FIVB player / Polish National Team Player. Aleksandra played NCAA Division I indoor and beach volleyball and upon graduation, she pursued professional beach volleyball career and traveled all over the world. She currently resides in NYC and is ranked as a number 1 player in the NorthEast and New England Region, winning nearly all of the tournaments in the region. In her spare time she enjoys hiking, traveling and cooking. She's passionate about nutrition and wellness, and strives to inspire young athletes to have a well-balanced lifestyle.
Works Cited
Tuomilehto, Henri, et al. "Sleep of Professional Athletes: Underexploited Potential to Improve Health and Performance." Journal of Sports Sciences, vol. 35, no. 7, Apr. 2017, pp. 704–710. EBSCOhost, doi:10.1080/02640414.2016.1184300.
Laux, Philipp, et al. "Recovery–stress Balance and Injury Risk in Professional Football Players: A Prospective Study." Journal of Sports Sciences, vol. 33, no. 20, Dec. 2015, pp. 2140–2148. EBSCOhost, doi:10.1080/02640414.2015.1064538.