3D Flat Premium Thigh Support
$19.95
General Application
The 3D Flat Thigh Support is designed to alleviate symptoms of:
Design Theory:
Made from Flat Stitching Technology. This allows customized stitching to achieve 3D shaping of the fabric for a optimum fit.
3D Fit contours to thigh area to provide compression and support.
Breathable, multi-directional stretch allows full range of motion while maintaining high level of support.
20-30 mmHg, medical grade compression.
Sizing Chart: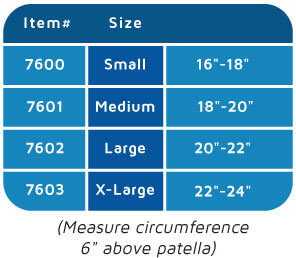 How It Works
How It Works
Also Featured:
3D Flat Ankle Support
3D Flat Calf Support
3D Flat Knee Support
3D Flat Elbow Support
3D Flat Wrist Support